$83.00
Handmade Designer Tote Bag
All our designer products are Hand Made "on-demand"
"Slow Fashion" minimizes waste and carbon emissions created by Mass Production
Product Details Of Tote Bag
An eye-catching, colorful daily carry-all handbag, featuring a spacious main compartment that is zip fastened for added security
. Made from Eco-Conscious Faux Vegan Leather - a piece that is environmentally friendly and designed to last.
Twin carry handles and a lined Zippered pocket interior.

Made from e

co-Conscious Faux Vegan Leather

 

, 

 

 

water-resistant.

One Inner zipper pocket on back wall and two slip pockets.
Single zippered top inside closure.
Comfortable and sturdy PU leather portable belt.
• Free worldwide standard shipping to the United States, Canada, United Kingdom, Australia, New Zealand, Europe, Hong Kong 
• Free shipping not including Japan & Singapore (This item only) 
About The Art of Travel Bag
"Designer Charlotte" design by Paula Cheung
A junior high school student left a message about her dream on my Fan page and asked me to draw for her. It turned out that she wanted to be a fashion designer. I hope she realized her dream step by step. Don't let dreams be dreams
<IMPORTANT>
his Product is Printed, Hand Made and Imported "On Demand"
We practice "Slow Fashion" with the aim of reducing Mass Production and Wastage.
It does mean that things take a little longer, please allow 7-9 days to receive a tracking number and 10-15 days for delivery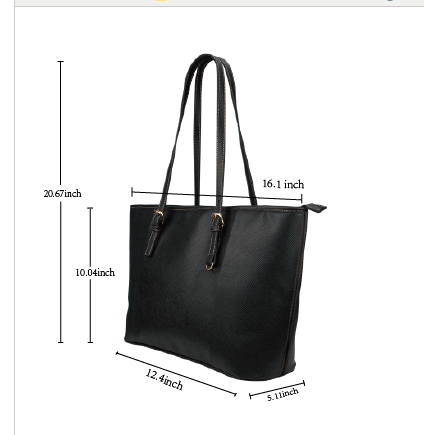 * 22.15 Oz. Made of high-grade PU leather, water-resistant.
* A plurality of inner bags make your goods in order.
* Comfortable and sturdy PU leather portable belt.